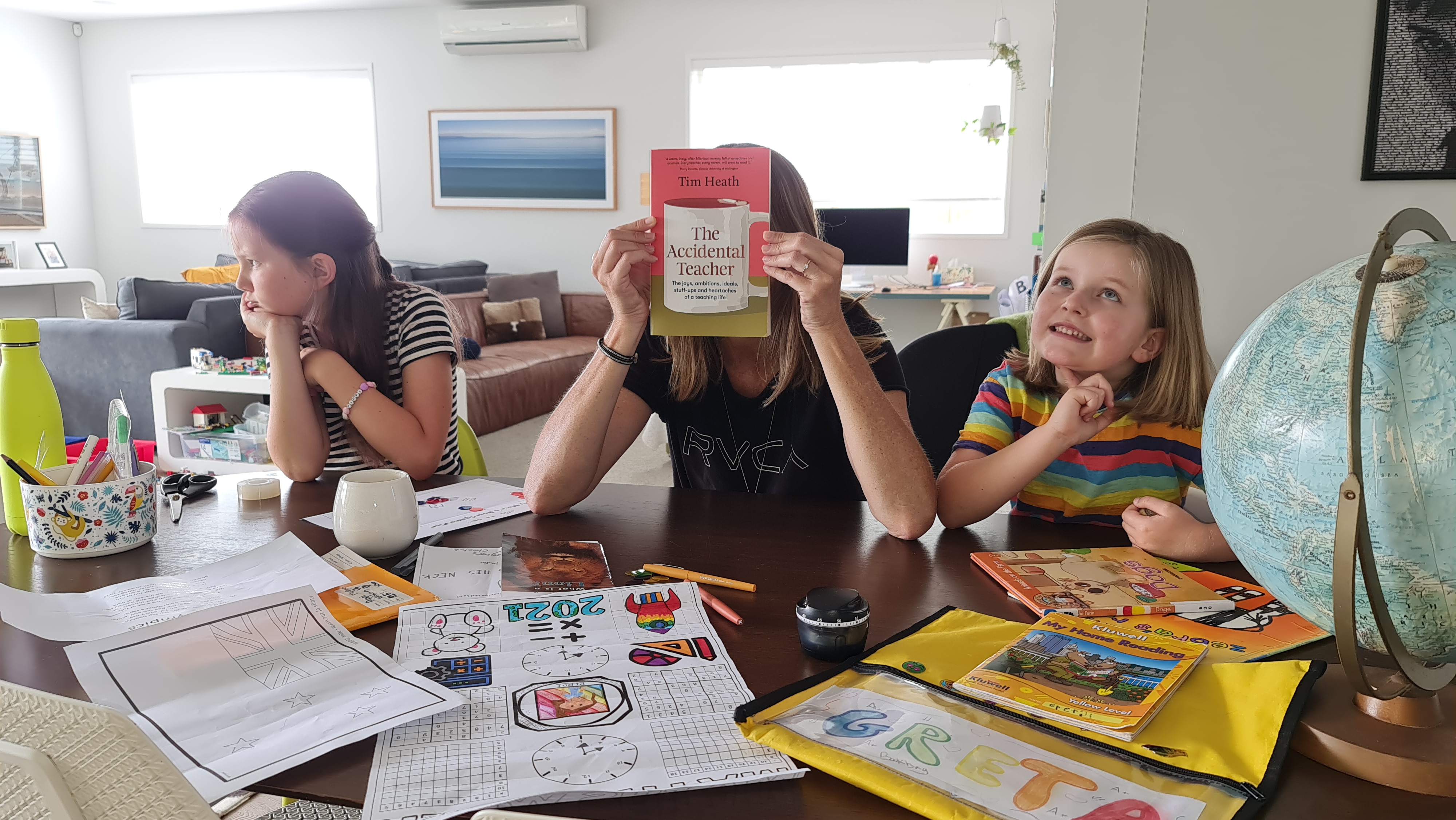 Assuming the role of an accidental teacher, week 13 of lockdown #2 2021.

Review by Michelle Gimblett
It seemed a fitting read for the longest lockdown homeschooling period known to man, woman and child in Auckland. The Accidental Teacher by Tim Heath was actually bought as a gift for my Mum, a former teacher herself, for her birthday. After hearing her rave reviews I was loaned this book (with explicit instructions she'd like it back thanks) which I must admit I'd been hankering to get my mitts on ever since buying it for her.

'The joys, ambitions, ideals, stuff-ups and heartaches of a teaching life' is an apt synopsis on the front cover and hints at the straight talking Kiwi humility of Tim Heath's writing. I LOVED this book, an account of his life to date focussing on his career in education and how that came to be, evolve and co-exist alongside the everyday, unexpected ups and downs of life.

From his role in a small town rural NZ school accessible by horseback, to a posting in Samoa where corporal punishment was still considered the best way to ensure an education, to progressing his ideals at Newton Central School in Maori language and environmental beautification...this book explores a wide range of geographic and demographic challenges.

Interspersed with his accounts of romantic and platonic relationships, parenthood, financial ups and downs and a love of gardening and motors, Tim Heath weaves an interesting and compelling yarn that will appeal to a really wide range of readers. I found it thought provoking in his explanation of the merits of teaching a range of ages together, rather than splitting kids into years and age groups. Particularly as my experience of this book co-incided with 'bubble school' for my own children where siblings and kids of all ages were grouped into bubbles of 10 for schooling prior to the part time reopening of schools to all children.
As I write this I'm planning to return The Accidental Teacher to my Mum and I'm realising that it's a book my 83 year old Dad will probably enjoy immensely too. Heath's stint driving Bedford Trucks while still at Teachers' College and a few other mentions of motors and Kiwi no. 8 wire type anecdotes will be right up his alley.
It's an ideal read for any educators you might know (think end of year thank you Xmas presents for the teachers tired of the token box of choccies). But also a great buy for parents and grandparents alike out there who've experienced the Kiwi education system and seen some of the changes firsthand that are described and the merits (or not) of which are explored in depth in this book.

So many of us have learned through this lockdown the undeniable value of good teaching and good teachers. It's an incredibly underpaid and unsung profession considering the impact it has on our tamariki. Anyone who has lived locked down with kids in their household for 3 + months will attest to that I'm sure...and in my view will probably really enjoy this book. For me, reading it allowed me to forgive myself and my children for not achieving screeds of schoolwork or scheduled zooms most days during Levels 4 + 3 - and encouraged me to instead try and focus on just having some fun, fostering an enjoyment of reading and following the kids' lead in what interested them most (even if Roblox, Minecraft and Toca Boca games and apps seemed to tick that box more often than not).

Thank you Tim Heath for helping this accidental lockdown teacher get through the homeschooling heartache this year.

The Accidental Teacher
Tim Heath
Published September 2021, Allen & Unwin
$37.00
Click here to buy now!