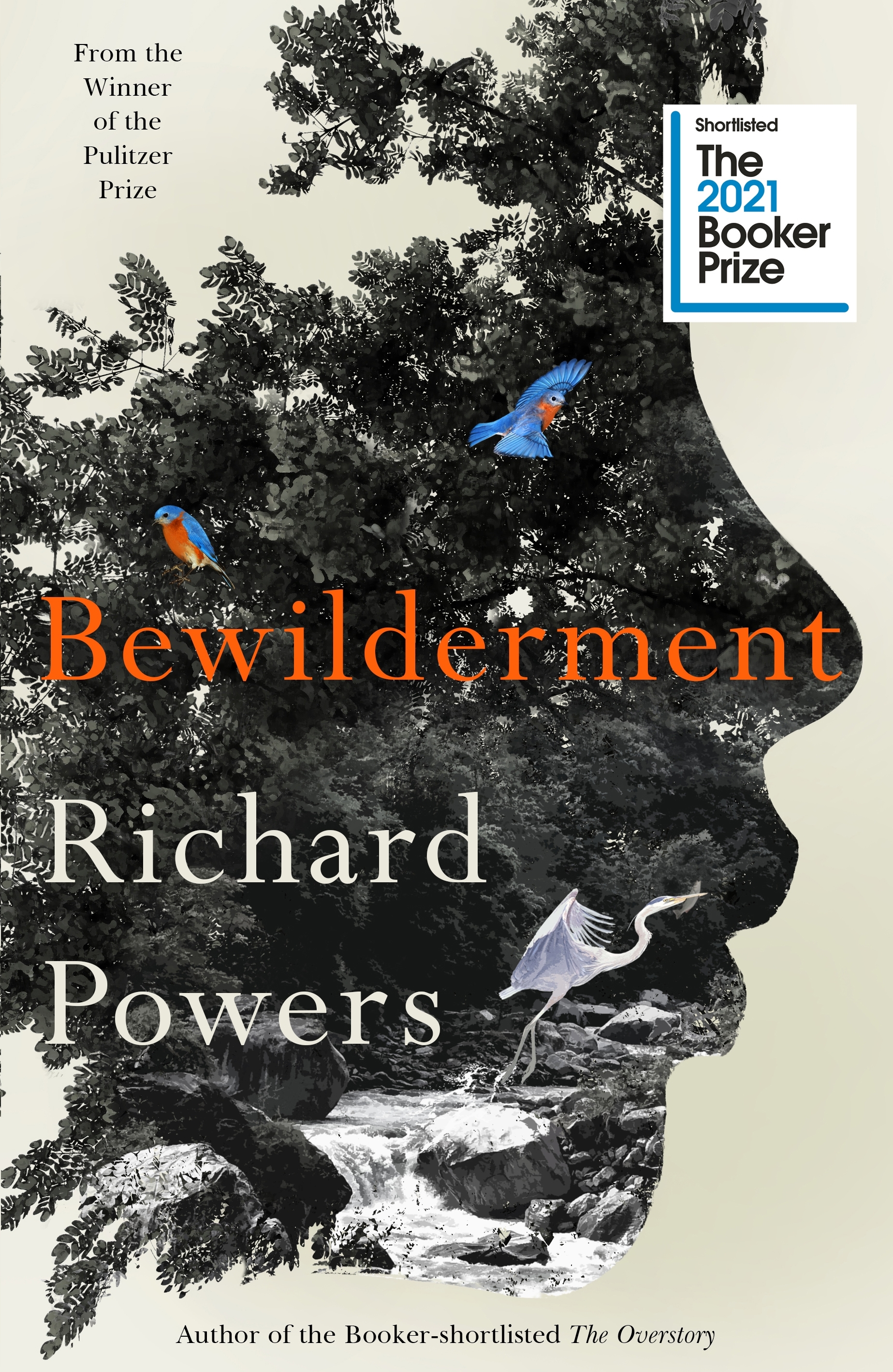 Review by Michelle Gimblett.
Author Richard Powers won a Pulitzer for his novel The Overstory. That book along with his latest novel Bewilderment were both shortlisted for the Booker Prize.

If you're into astrophysics or have a keen knowledge of astrology and biology, this book will float your boat. I'm clueless about all of the above subjects, but still found Bewilderment hard to put down in places.
Written from the perspective of a father still grappling with his wife's untimely death, Bewilderment sucks you into the parental turmoil of how to navigate the safety and happiness of a 9 year old highly sensitive boy. Published in September 2021, it references recent events in American and world history - painting a terrifying picture of the reality of climate change politics along with the increasing ethical and ecological demise of planet Earth and its inhabitants.
While this isn't a lazy read, (I had to reread most of the paragraphs that really got into astrophysics, biology and ecology) it's a very satisfying one with a well engineered suprise ending.

Is it high brow? Yes, in a way - but some really relateable themes around parenting, neurodiversity, father-son relationships, medical ethics, animal welfare and environmental trends that are absolutely on topic for us here in NZ right now. It felt worthy of a big book prize nomination, however at times I felt impatient to push past the skillful yet lengthy descriptive passages and just get to the plot's destination.
A great read for someone who really knows their science, is passionate about ethics, the environment and ecology. Good too for anyone interested in neurodiveristy and brain science. This is a novel that explores what else is 'out there' - thought provoking and beautifully written.
Bewilderment
Richard Powers
Published September 2021, Penguin Random House
$35.00
Click here to buy now!