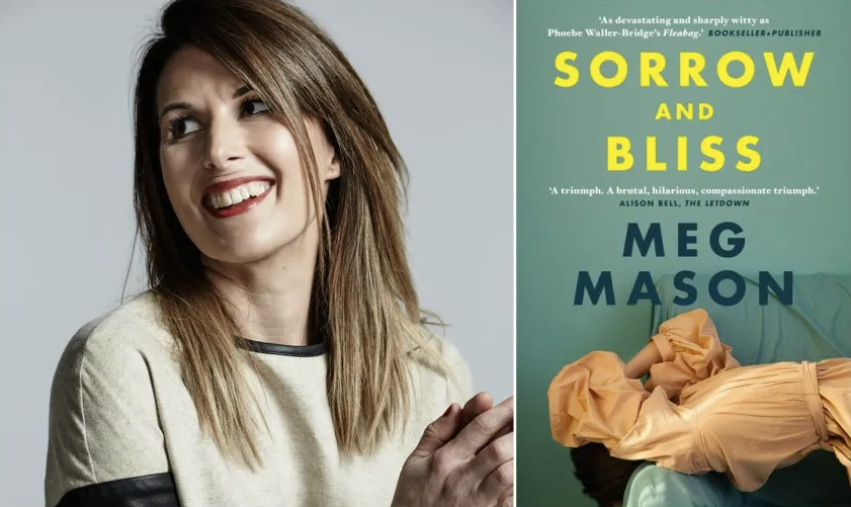 Always love it when an international bestseller is due to homegrown talent.
Meg Mason is ours - hurrah!
Reviewed by Michelle Gimblett.
I first learned of this book via one of my favourite podcasts, How to Fail with Elizabeth Day. Day's episode where she interviewed Meg Mason was a suprise, especially when I found out Meg Mason is a Kiwi and how much everyone was raving about her latest book. (You can listen to the podcast here).
Sorrow and Bliss centres around the character of Martha, the product of a dysfunctional yet loving family. Set in London & Oxford, Martha meets Patrick at a young age at a family Christmas gathering and goes on to marry him many years later.
Martha's life is marred by bouts of depression and an inability to function. She eventually takes out her frustrations on Patrick and their marriage falls apart. But then she makes a discovery that turns everything on its head, including her relationships with each of her family members and her thoughts on having children.
Sorrow and Bliss explores and digs deep into the themes of mental health, a woman's decision not to have children and how childhood trauma sometimes isn't actually about what we think it is. Incredibly funny and equally as sad, this is a novel that will stay with you for a while. Thought provoking and super relevant, it was shortlisted for the Australian Book Industry Awards and the Ockhams in 2021.

Oh...and the film rights have been acquired by New Regency. So read the book NOW before it's on the big screen!
Sorrow and Bliss
Meg Mason
Published 2020, Harper Collins
$35
Click here to buy now!