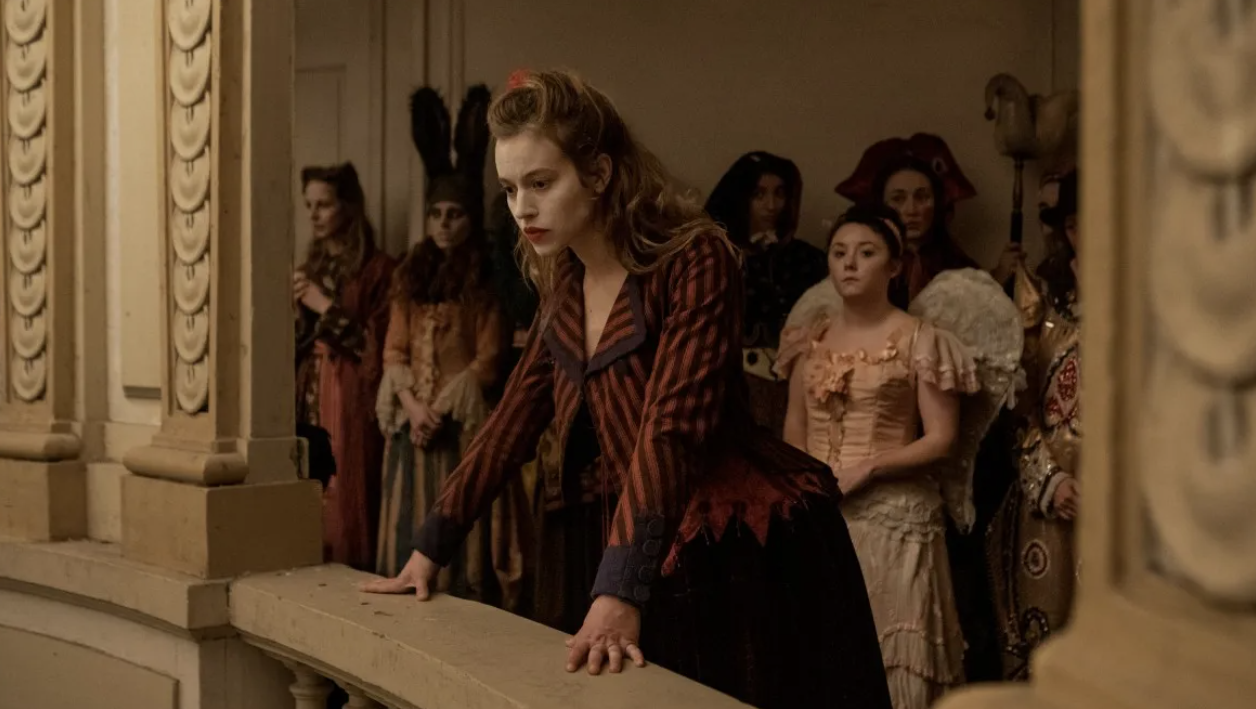 Reviewed by LMG.
The scene: Paris, 1885 Hopital de la Salpetriere, an asylum for women.

The cast: Inmates, doctors, nurses, orderlies of the Hopital; the Clery family, grandmother, father, mother, Theophile, Eugenie.

The act: The removal from society of females who are considered mad, difficult or different.

Blessed or blighted by her ability to communicate with the spirits of the dead, Eugenie is incarcerated in Salpetriere by her father. Her arrival coincides with the preparations for the annual Mad Women's Ball, a highlight of the Parisian social scene. The cream of society eagerly seek tickets to attend the spectacle. Inmates of the asylum are costumed and let loose inside the ballroom for the sole purpose of entertainment. Perhaps one will have a fit; perhaps a nymphomaniac will perform; the more outrageous the act, the more satisfied the audience will be.

Eugenie spends time in isolation but an unexpected visitation from a spirit leads to an unlikely alliance within the asylum. The climax occurs on the night of the ball.

This is a small book with a big impact. The revulsion one feels for the historical treatment of women who are out of the ordinary is outweighed by admiration of the extraordinary courage and resilience of the female characters in this drama. A first novel from an award winning author who is destined to go far.

Now an Amazon Prime original film starring Melanie Laurent - watch the trailer below:
The Mad Women's Ball
Victoria Mas
Published June 2021, Penguin Random House
$35
Click here to buy now!