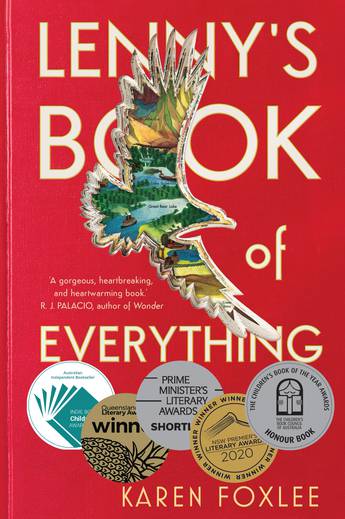 Reviewed by LMG.
Growing up in the 1950s our home was regularly visited by door to door salesmen trying to sell subscriptions to Encyclopedia Britannica. We couldn't afford them but to those who could, the beautifully bound volumes with gold lettering became a status symbol, especially when displayed in the purpose built bookcase which was a "special offer".
Years later, working in an op shop, we were frequently offered complete sets of the encyclopedia but refused them as no one wanted them and they took up valuable shelf space.
As children, my brother and I received one Christmas two encyclopedia, one general knowledge, the other a book of "Modern Marvels" which contained amongst other things the histories of the motor car, aeroplanes, telephone, radio, and articles on bridges and buildings. Both these volumes served us well as sources of material for school projects.
1975, Grayford, Ohio - Lenny's mother enters a competition to win a complete set of encyclopedia and succeeds. Each week, her two children, Lenny and Davey, look forward to the arrival of the latest issue and pore over it eagerly in their quest to learn. Their father left the day before Davey's 5th birthday, his whereabouts are unknown. Their mother works long hours to pay the rent and feed her growing family. Davey's appetite, like him, keeps growing. At the age of 6 he gains 6" in 6 months. His mother takes him to the doctor.
This book has won a number of awards and will be much loved by children and adults everywhere.
Lenny is adventurous, courageous, rebellious and intelligent. She cares deeply for her younger brother and is a warrior in defence of his unusual size. Together they dream of escaping the restrictions of their life. The encyclopedia offer an escape of a different kind as their minds are opened to the wonders of the world.
Lenny's Book of Everything
Karen Foxlee
Published 2022, Allen & Unwin
$25

Recommended reading age 10-14 years.
We've ordered this title with excitement, it's coming soon!